Ayodhya (UP):-Maharashtra Chief Minister Eknath Shinde on Sunday reached Ayodhya and offered prayers at the Ram Janambhoomi temple and the Hanuman Garhi temple.
He was accompanied by Deputy Chief Minister Devendra Fadnavis, who arrived in Lucknow on Sunday morning, and Uttar Pradesh minister Swatantra Dev Singh, apart from his cabinet colleagues and legislators.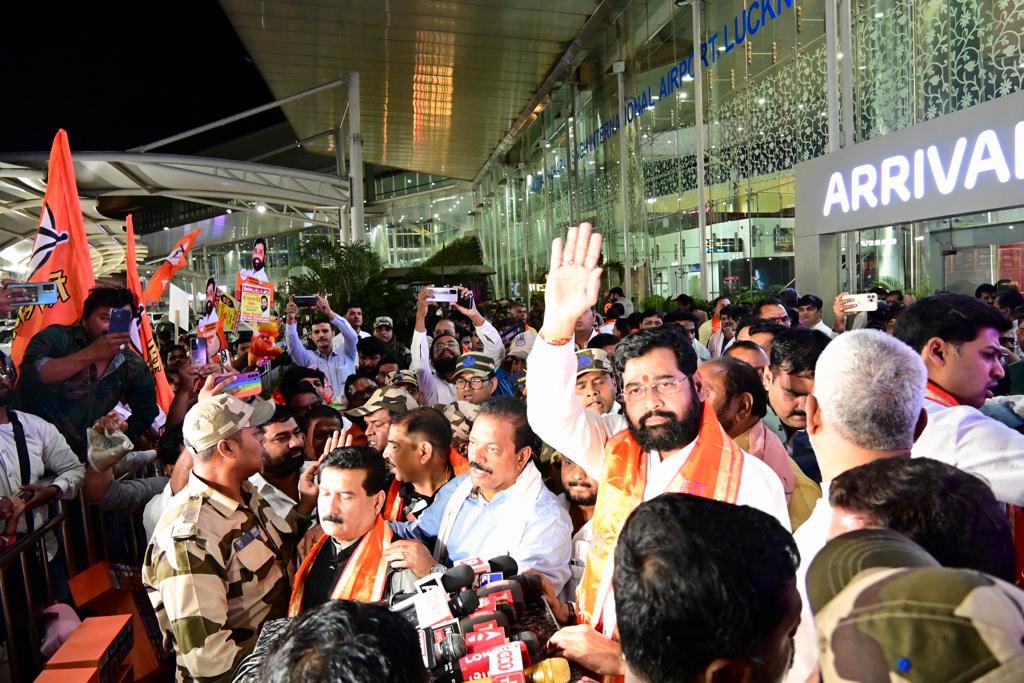 Shinde received a warm welcome in Ayodhya as the holy city had been plastered with posters welcoming the chief minister.
Interestingly, the posters welcoming Shinde also carried photographs of Balasaheb Thackeray – a clear move to establish him as the leader of real Shiv Sena.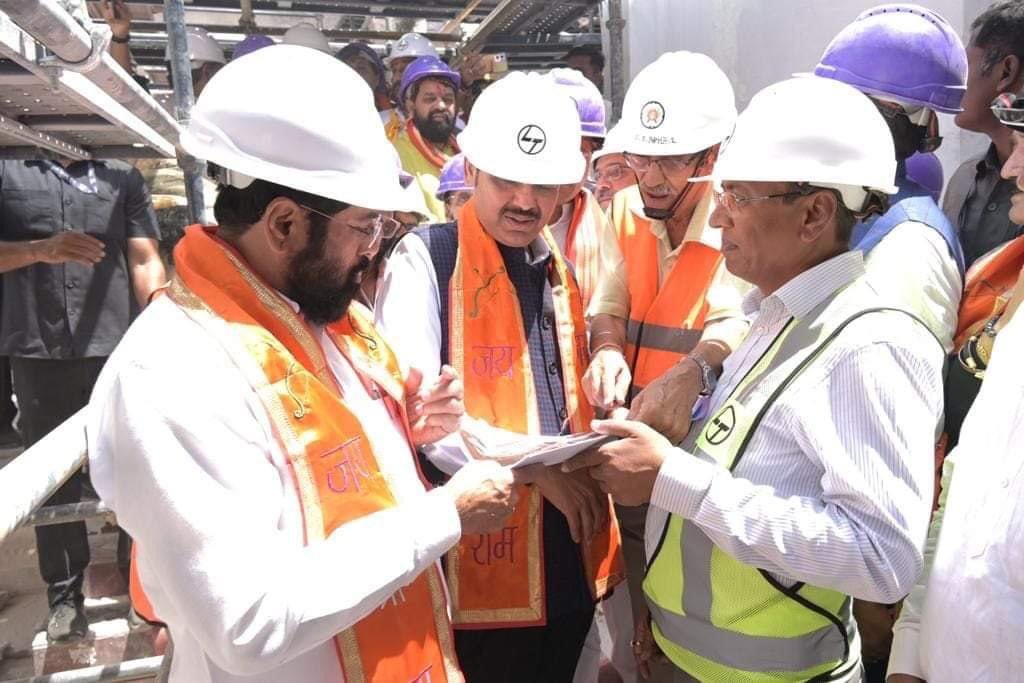 Local BJP leaders also turned out in full force to welcome the chief minister.
This is Eknath Shinde's first visit to Ayodhya after taking over as Maharashtra chief minister.
Earlier, Shinde was scheduled to travel by car to Ayodhya but a last-minute change was made and he went to Ayodhya on a helicopter.
Later in the day, the Maharashtra chief minister will attend the Saryu aarti and then head to Lucknow to meet UP Chief Minister Yogi Adityanath before returing to Mumbai.