Chamarajanagar (Karnataka):-Prime Minister Narendra Modi went on a safari at Bandipur National Park in Karnataka on Sunday.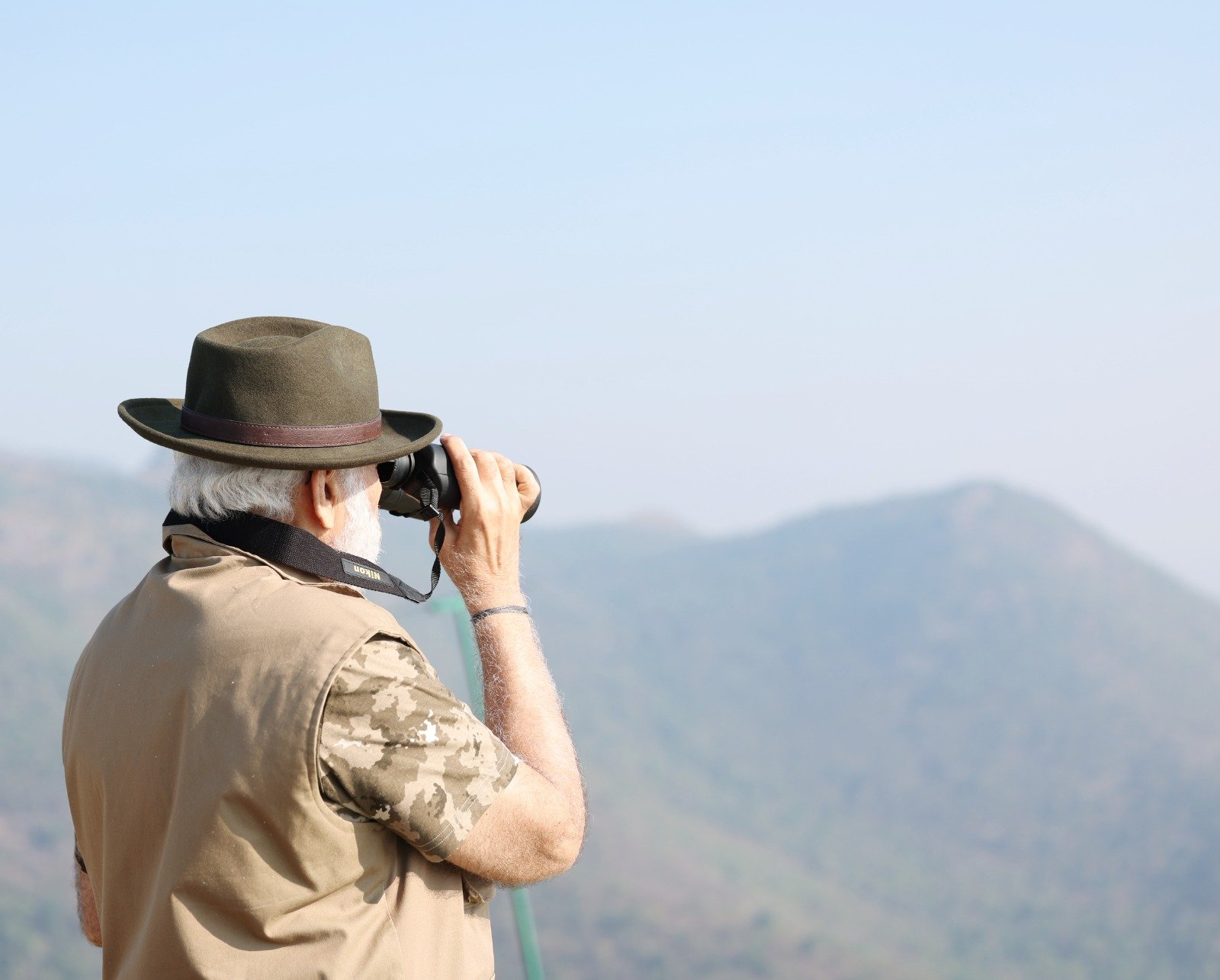 Clad in casuals and donning a hat, PM Modi travelled in an open jeep for one-and-a-half hours and spotted tiger and other wild animals.
Nine convoy vehicles followed his jeep in the jungle, authorities said.
PM Modi started his safari from Bandipur campus and traversed about 12 kms in the deep jungles. He went to Bolagudda hill area which offers a spectacular view of the Bandipur National Park.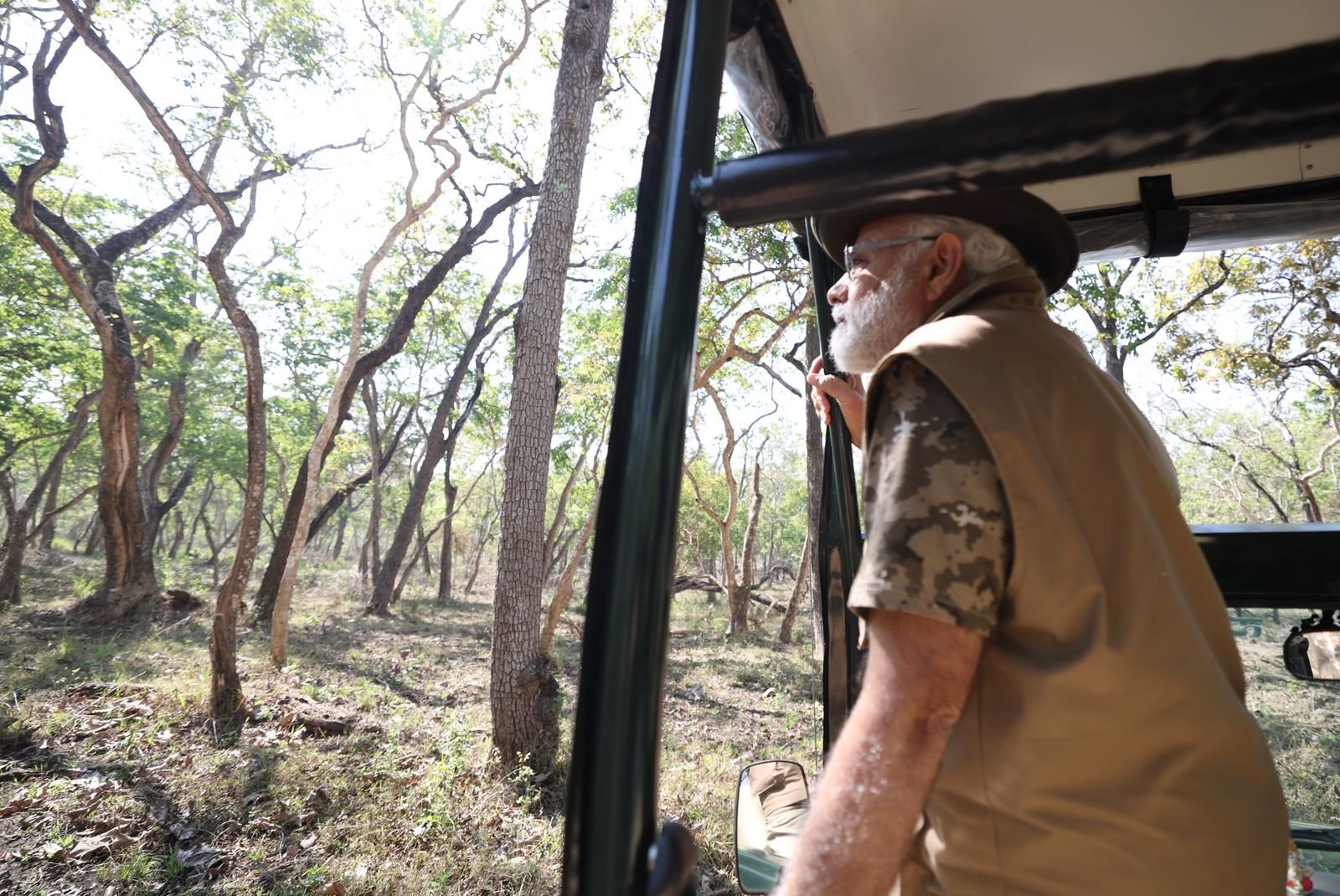 Earlier in the day, he arrived at the Melukamanahalli helipad in the hilly Nilgiris district in a special chopper and travelled to Bandipur.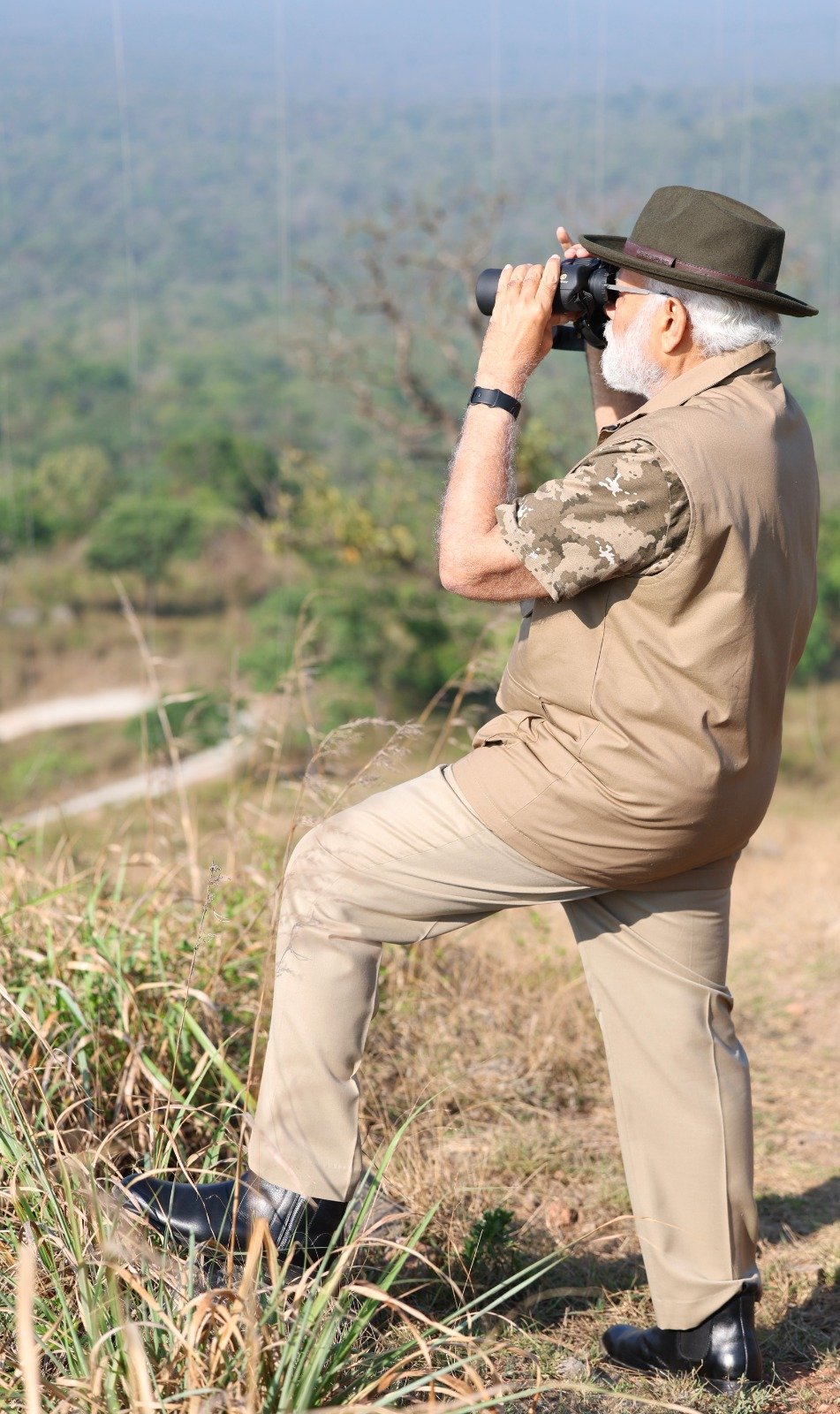 The Tiger Project in Bandipur National Park has emerged as one of the prime habitats of tigers in the world.
As a model code of conduct is in place in the state, BJP leaders did not get the opportunity to welcome PM Modi. Authorities welcomed him at the Mandakalli airport in Mysuru on Thursday night and also at the Melukanahalli helipad.
He arrived in Mysuru on Saturday late evening to take part in celebrations to mark the 50 years of 'Project Tiger'.